Mental Health Policy Education Program
The Behavioral Health Center of Excellence at UC Davis launched a Policy Education Program in partnership with the Steinberg Institute in the fall of 2015. The program provides opportunities for UC Davis graduate students from all schools and colleges to learn about the legislative cycle and the process of creating bills that impact mental health services and care at the local, state and national level. Graduate students include School of Medicine 4th year students and residents seeking electives, the School of Law and the School of Nursing. Other graduate students are also welcome.
The program is coordinated in the Center's downtown office at 1130 K Street. Interns are expected to work 4 hours in office per week to start. A commitment of 3 months is preferred; a minimum of 1 month is required. Please coordinate any credit you may receive for this internship or elective through your department's coordinators.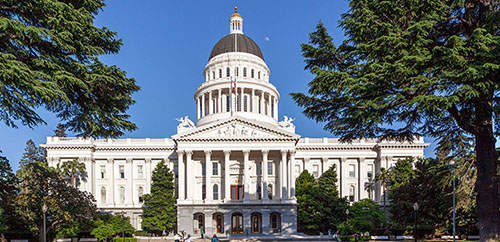 Interns will take a "deep dive" on a particular issue, helping define a specific problem, conduct research and provide a recommendation. This research and policy development internship focuses on the nexus of behavioral and mental health data and public policy. Your recommendation final report must be submitted to the Steinberg Institute, with a copy to the Behavioral Health Center of Excellence and your department, by the assigned deadlines.
Potential areas of focus defined by the Steinberg Institute:
Campus mental health services availability landscape scan across state (CSU, UC, Community Colleges): number and kinds of providers on campus, service access rates, gaps in services, understanding the differences in services, funding sources for medical and mental health, international students needs and culturally sensitive services, etc.
Veteran Services: gaps in care, where is the VA meeting needs, what local services are meeting needs and have replicable programming, etc.
Suicide Prevention: Hotlines and funding, evaluation of MHSA funding and services county by county
County level parity evaluation
Separation between physical and mental health coverage and care
SB 82: what is the current spending and what additional funding for crisis care beds in the 2016-2017 budget is needed? What is the cost? How many beds are needed? Cost associated and savings at Ers.
Application process
Submit letters of intent, your resume, and a brief letter recognizing your application from your department.
Current Interns
The Behavioral Health Center of Excellence and the Steinberg Institute are pleased to introduce Christopher Horne, MD, JD, as the first intern in this program. Dr. Horne is a 4th year resident in General Psychiatry in the Department of Psychiatry and Behavioral Sciences at UC Davis. Since November 2015, Dr. Horne provides research for the Steinberg Institute for their efforts to follow up on SB 82. 
A robust policy education program is currently being developed with affiliated faculty, Lorin Scher and Hendry Ton. Please check back for more details.