Mental Health Research Mentored Early Career Development Award
Call for Applications
The Behavioral Health Center of Excellence (BHCOE) is pleased to announce a call for applications for the Mental Health Research Mentored Early Career Development Award. The goal of the program is to train junior faculty (at the Assistant Professor level) as investigators in patient-oriented mental health research. The period of support will be for one (1) year.

The program aims to accelerate the careerdevelopment of promising junior faculty, promoting their development as independent clinical research investigators. Selected scholars will receive 50% protected time for research, salary and benefits up to 50% of the NIH maximum, and formal mentored training in mental health research for a period of one (1) year.

Scholars will conduct a rigorous clinical/patient-oriented research investigation relevant to their research interests. Scholars will be mentored by senior investigators from diverse backgrounds with a demonstrated track record of successfully developing the careers of junior colleagues and the resources needed to ensure completion of the proposed research project.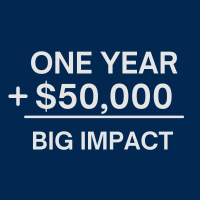 ---
DEADLINE: May 10, 2021 
Join us in supporting the pipeline of promising mental health researchers.
Please pass it along to your department colleagues!