INNOVATE 2022: PILOT GRANT PROGRAM
EVIDENCE-BASED MENTAL HEALTH RESEARCH | 2022 PILOT GRANT PROGRAM RECIPIENTS
The Behavioral Health Center of Excellence at UC Davis awarded six 2022 pilot grants to advance mental health research. The pilot grant program aims to improve mental health in California by investing in research on stigma around opioid use disorder, firearm suicide prevention, ADHD early identification, treatment fidelity for high risk psychosis, and translational neuroscience research for epilepsy, neurological disorders, and anxiety
"This funding will position UC Davis faculty and researchers to develop innovative ideas and compete for large-scale funding to advance the field and help improve the health and wellbeing of our communities," said Cameron Carter, director of the BHCOE and distinguished professor of Psychiatry and Behavioral Science and the C. Bryan Cameron Presidential Chair in Neuroscience.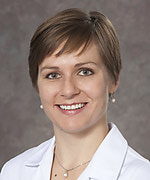 Stigma Experiences and Health Outcomes for Persons with Opioid Use Disorder 
Elizabeth Magnan, associate professor in the Department of Family and Community Medicine, aims to understand how patients seeking treatment for opioid use disorder (OUD) and the anti-OUD stigma they experience impacts health outcomes. As a clinician, Magnan intends to bridge her expertise treating patients with OUD with research to better understand how patients themselves experience stigma to develop targeted interventions. The pilot aims to expand the field which has historically focused on stigma held by health care providers rather than the patient experience of stigma and the related health otucomes. For the 1.6 million patients in the United States with OUD, this study has the potential to transform treatment approaches and ultimately, their recovery.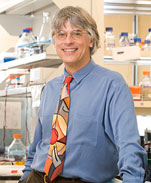 Unified approach to the treatment of multiple single-gene neurological disorders
Paul Hagerman, distinguished professor in the Department of Biochemistry and Molecular Medicine, furthers translational neuroscience research and explores an approach to curative treatment with new pilot funding. There are over 50 disorders affecting neurological function, such as ALS and Fragile X. Disease-specific therapies have been studied for decades with limited success. Hagerman's research aims to unify the approach to therapeutics for many of these disorders by eliminating the disease-producing proteins using an epigenetic silencing strategy. The therapeutics that this study builds toward would help those impacted by autosomal and X-linked disorders.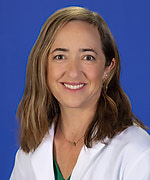 Engaging Firearm Owners in Developing Suicide Prevention Strategies
Amy Barnhorst, clinical professor in the Departments of Psychiatry and Emergency Medicine, will build relationships with firearm owners in three northern California counties in order to inform future firearm suicide prevention efforts in that population. Firearm suicide is a growing public health concern which accounts for nearly 25,000 deaths each year, more than half of all completed suicides. Suicide risk reduction for firearm owners involves putting time and space between a person in crisis and their firearms. Exisiting research has limited input from gun owners and this project aims to target knowledgable stakeholders in suicide prevention efforts. Barnhorst leads this project with support from the BulletPoints project team at the California Firearm Violence Research Center.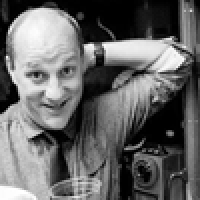 Wireless Optogenetic Stimulation to Illuminate the Effects of Cortex on Behavioral Inhibition
Andrew Fox, associate professor in the Department of Psychology and a core scientist in neuroscience and behavior at the California National Primate Research Center, expands on previous work with nonhuman primates to answer research questions about the role of the extended amygdala in anxiety-like behavior. Inadequate treatments for anxiety and depression result in functional disability and consequences for far too many people in our society. Fox's neuroscience research uses new tools in optogenetics to conduct specific targeted brain manipulation. Through an application of innovative technology and approach the pilot grant will enable the research team to understand how the brain's response to imagined anxieties can trigger specific behaviors in nonhuman primates.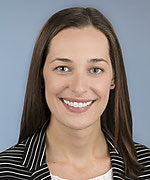 Early Identification of ADHD: A Longitudinal Follow-Up Study
Meghan Miller, associate professor in the Department of Psychiatry and Behavioral Science, is working with children to identify early markers of ADHD. Early identification of ADHD could lead to earlier opportunities for intervention to improve outcomes. ADHD affects 8-10% of children, but is typically not diagnosed until age 7. Miller has worked with a cohort of infants who have a family history of ADHD. Pilot funding from the BHCOE will allow the research team to follow these children over a longer period of time to determine which infants went on to develop ADHD as children, and to assess peer functioning and cognitive control into middle childhood.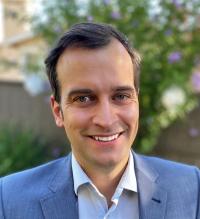 Development and Validation of a Tool to Assess Coordinated Specialty Care Treatment Components for Individuals with Clinical High Risk for Psychosis.
Mark Savill, assistant adjunct professor in the Department of Psychiatry and Behavioral Science, received pilot funding to develop a tool to assess the components of care coordinated speciality care programs deliver to individuals with clinical high risk for psychosis (CHR). The Coordinated Specialty Care (CSC) model is an evidence-based practice well documented to treat first episode psychosis. However, 76% of CSC clinics in California also use the model to clinical-high risk (CHR), despite the evidence base for this indication being in a much earlier stage of development. This work will take place within the  Early Psychosis Intervention Network, and will be used to quantify current care delivery, support quality assurance efforts, and explore how treatment variation may relate to outcomes. Such work will support future efforts to conduct clinical trials in the field of clinical high risk care.
MENTORED EARLY CAREER MENTAL HEALTH AWARD
Describing unmeasured neuropsychological costs of epilepsy surgery
Sheela Toprani, assistant professor in Neurology and Neurosurgery, was awarded a Mentored Early Career Mental Health Award from the BHCOE to study how neurosurgery for refractory epilepsy of the nondominant hemisphere impacts neuropsychological functions that are not well measured by current methods, such as executive function or emotional perception. Risk stratification for epilepsy surgery today assesses for loss of language, memory, or motor
function, but does not address other symptoms like decision-making or socializing, which are harder to measure.  Toprani will use the pilot award to study how temporary interruption of electrical brain circuits by neurostimulation can predict measurable risk to emotional and executive functioning from surgery of seizure foci in the nondominant hemisphere and will assess post-surgical quality of life in those patients.