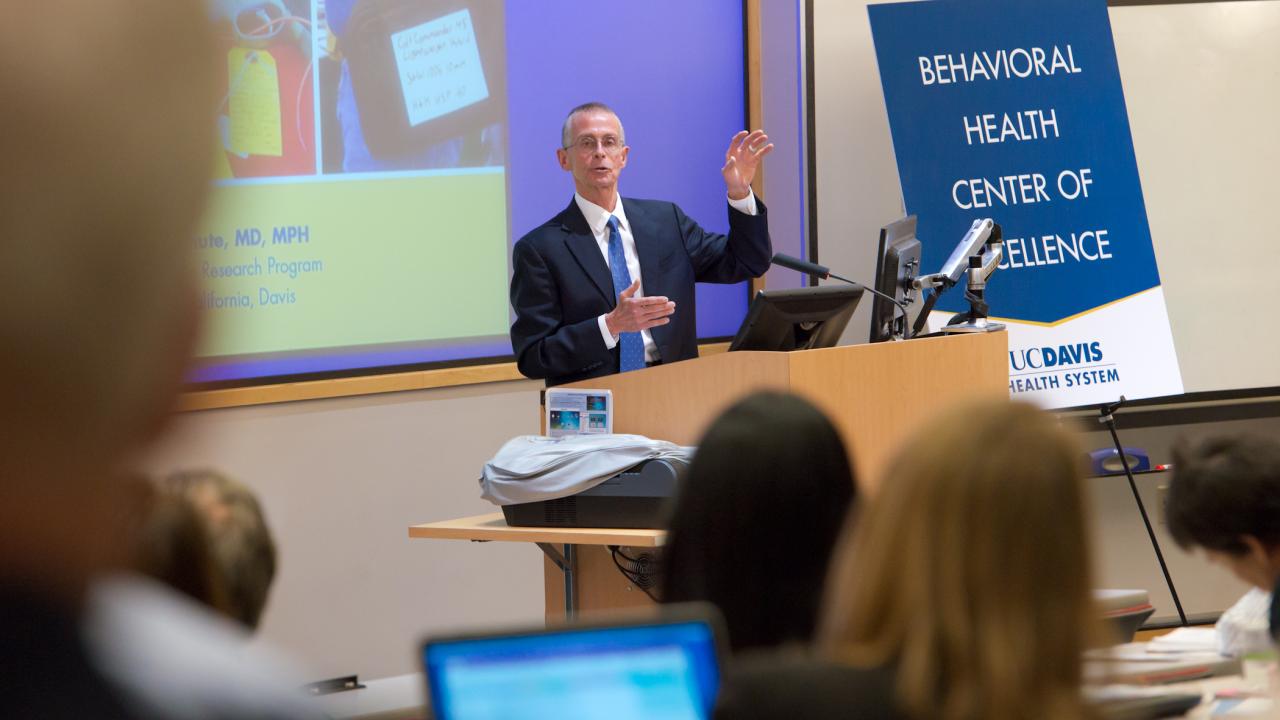 Location
UC Davis Health Education Building, Lecture Hall 1222
Presented by Garen Wintemute, M.D., M.P.H. and Amy Barnhorst, M.D.
Each year in the United States, firearm violence results in approximately 30,000 deaths and approximately 75,000 nonfatal injuries to patients seen in hospital emergency departments. 
Garen Wintemute, Susan P. Baker-Stephen P. Teret Chair in Violence Prevention at UC Davis and internationally known director of the Violence Prevention Research Program, will discuss new research on the epidemiology of firearm violence, including mass shootings. Amy Barnhorst, assistant professor of psychiatry and behavioral sciences, will explore the relationship between mental illness and firearm violence, and discuss firearm legislation that is aimed at people with mental illnesses. 
In this seminar, you will learn more regarding the broad policy implications that result from evidence-based research on the relationships between gun violence and mental illness.