Location
See embedded link for Zoom recording
Presented by Peter Yellowlees, M.B.B.S, M.D. 
About this webinar
Dr. Yellowlees will share strategies for coping during COVID-19. As California's stay-at-home orders continue into the second half of 2020, managing day-to-day can be challenging. How can we care for our mental wellness through the period of re-opening and respond to the world's new normal?  Dr. Yellowlees explores coping in the short-term as well as how to prepare for the long-term effects of the pandemic on our mental health.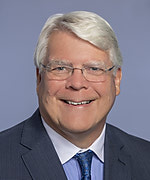 Dr. Yellowlees is Professor of Psychiatry and Chief Wellness Officer at UC Davis Health, the first to serve such role in the University of California system. Dr. Yellowlees is a pioneer in telemedicine and an international advocate for physician wellness. He has published over 200 papers on topics including psychiatry, telemedicine, physician burnout, and digital health. He has over 30 years of experience treating patients, leading healthcare organizations, and championing clinician well-being.
Intended Audience
This webinar is intended for the general public. Please forward to others who may be interested.